Canadian TCSL Journal
Welcomes research articles, reports, book reviews, and current news on the teaching of Chinese language, literature and culture. Manuscripts should be sent to the editor by email attachment and a hard copy. The length of the manuscript should be no more than 20 pages (double-spaced, English) or 2500-3000 characters (Chinese). Until you hear from us, do not offer your work elsewhere. Works that have been published elsewhere will not be considered. Books and reviews should be sent to the Review Editor. Due to financial considerations, we apologize that no fees will be paid to the contributors: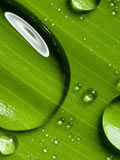 <加拿大中文教学学报> 是一个公开的, 免费的, 在线的, 有关汉语教学的学术杂志。 本学报除了公开征求有关汉语教学的法规与政策, 理论与实践, 教材与教法, 革新与挑战, 评估与测验的论文外, 也将定期邀请国内外汉语教学的专家学者发表论文, 专题讨论, 解答疑难。本学报一切论文将永远公开在线, 供加拿大所有汉语教师, 学生, 或对汉语有兴趣的人士免费阅读。 <加拿大中文教学学报>将与世界各国的汉语教学学报交流, 务期成为加拿大汉语教学界最好的学术园地。
Note: all journals are in PDF format.
Index | Contribution | Archives | Editorial Board
Please visit us regularly for latest updates.